Did you know that Atlanta is becoming a MAJOR movie mecca?  According to a recent article in CNBC.com "Where it really helps is jobs," added Thomas, a native Atlantan. "There are about 25,000 Georgians who are in the film and television production business and another 30,000 who are indirectly related."
Some of the workers are moving here from slower markets, while the Georgia Film Academy, which just opened a 15,860-sq.-ft. sound stage at Pinewood Atlanta Studios for hands-on experience, and the university and community college systems, as well as SCAD (Savannah College of Art & Design), will help fill the 3,000–5,000 film industry jobs forecast to open in the state by 2021.
Do you dream of working in the film industry or get excited thinking about all the stars in the Fayetteville area?  Atlanta's Pinewood Studios are around five miles from Fayetteville and offers a huge opportunity for those who would like to take up with the film industry or just rub elbows with the celebrities coming through Fayetteville.
So it is good to know that when you choose your new home at The Canoe Club, the area will continue to grow and produce opportunities for those who choose a career in film-making or with any other business that acts as a support for the film-making industry.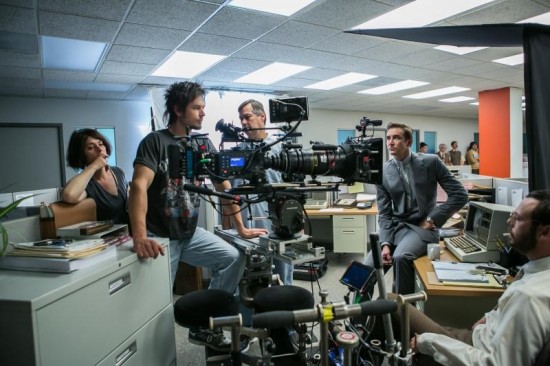 Now is the time to lock in your pricing for 2017 even if you plan on moving next spring. Love where you live on over 600 picturesque acres and 2 spectacular freshwater lakes, Menawa and Senoya.  Envision the 5,500 square foot Nantucket-inspired Lake Cottage overlooking the lakes with a large gathering room, sunroom, catering kitchen and coffee bar with the bird's eye view above.  Be in place to enjoy the four-lane lap pool next summer ,enjoy a game of tennis on the lighted tennis courts or just enjoy the lakeside wharf dock and canoe storage plus a 24 hour fitness center.Take a peek at the community video here.
Click here for available homes
The Fayetteville and surrounding area is a great place to live.  There are many events, theaters and community events that keep this area an exciting place to live!  The "#1 Selling Community in Fayette" is The Canoe Club with lake homesites.
If you are wanting to move this year or next check out several new homes that are in different stages of construction at this amazing new home community but hurry, homes at The Canoe Club sell quickly!
From Atlanta: Take I-85 South to Exit 61, Peachtree City/Fairburn. Turn left on GA Highway 74 and travel approximately 2.5 miles. Turn left onto Sandy Creek Road and travel 6.5 miles to GA Highway 54. At GA Highway 54, turn right and travel approximately 3/4 mile. Turn left on Huiet Drive and travel approximately 1/2 mile to the entrance of The Canoe Club. Follow the community signs to the Lake Cottage and Sales Center. Sales Center – contacts:
Verkina Parrish – 770-846-8004
Kristen Cunningham – 770-843-1390
Sales handled by Berkshire Hathaway HomeService – Georgia Properties – New Homes Division.